It is Small Business Saturday and this week we recently visited Board & Brush in Delta Township and spoke with owner, Rachel Seidel.  Board & Brush is a DIY woodworking experience that offers something for everyone.  Learn more about Board & Brush including how it opened mid-COVID-19, the story behind the idea, collaborative plans with Sanctuary Spirits and much more!

Welcome to Greater Lansing Area Mom's, Board & Brush!
Please tell us about Board & Brush!  
At Board & Brush, our mission is to offer a unique, one-stop, creative experience for all ages!  Experience is not needed to attend one of our workshops.  Bring your creativity and personality, we provide the education, materials, and fun.  
All the tools and materials you'll need for our projects are included, and we provide step-by-step, hands on instruction at each class. We teach participants how to sand, stain, assemble and finish unique wood elements using a variety of workshop tools. Our goal is to help build confidence in our participant's DIY abilities and send everyone home with a unique, and beautiful piece for their home. 
​​Board and Brush is the largest and fastest growing creative DIY woodworking franchise in the county.  The flagship studio is in Hartland, WI, with over 250 + other studios either currently operating or in the process of opening across the US.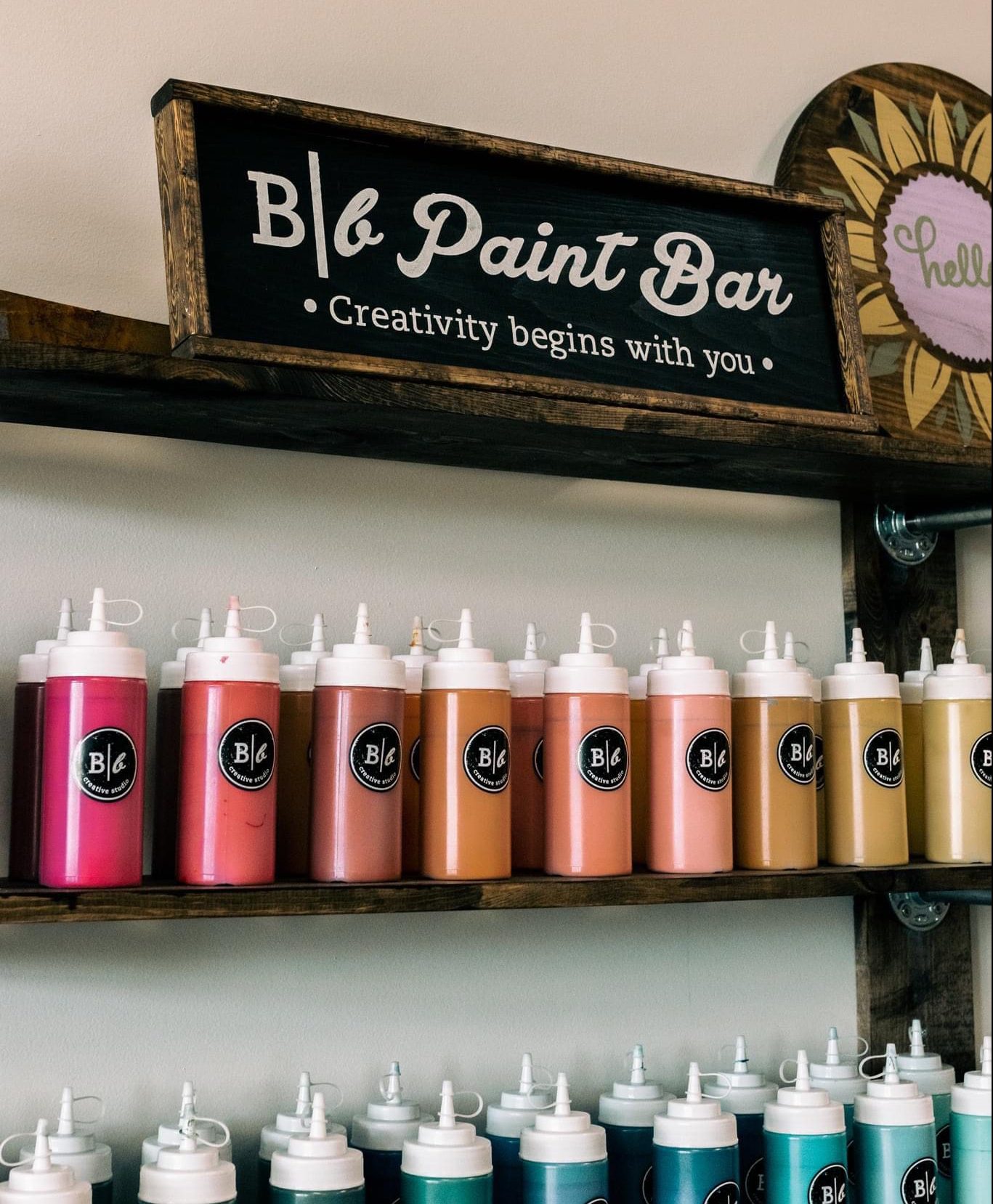 What's your background? What made you go into what you're doing now?
Opening a Board & Brush Creative Studio in Lansing was an exciting opportunity and fulfillment of aspirations for Rachel who, after becoming a mom, developed a passion for creating; finding it provided a needed outlet from her primary profession as a Quality Engineer & Manager. 
Rachel enjoys creating fun activities for her kids, completing DIY projects for her home, and designing handmade décor for parties! She is dedicated to creating a workshop environment where the community can gather and create together without the stress of planning and perfection. 
Rachel's passion to create for and alongside others is joined with her husband's business operations experience and entrepreneurial spirit.
What do you love about having a business in the Greater Lansing area, West Lansing, specifically?
We love the community of greater lansing! It is a friendly, diverse, and easy going community.  We chose Delta township for our location to be close to our home and to allow our Greater Lansing neighbors to reach us easily via the I-496/I-69 interchange and Saginaw Highway.   One of the other draws to this area for us was the nearby businesses such as Horrocks along with several restaurants and shopping options.  We are excited to be in a developing community, as delta township continues to grow and prosper.
What has been the most challenging part of launching your business during COVID, and how did you overcome it? 
Working with our local and state government. With both of them working virtually/from home the process to get local approval, and the tasting room license especially has been a very long process.  We have overcome these hurdles by working with our county representatives as well as local friends, law firms, and our chamber of commerce.
What are some exciting plans you have for the business in 2021 and as we move towards 2022?
First, we are awaiting the opening of the tasting room operated by Sanctuary Spirits out of our location during workshops.  This will bring another fun element to gatherings, girls night & date night workshop experiences at Board & Brush Lansing.  Each and every month we have new designs for people to choose from, so our offerings continue to stay current with trends and to bring fresh new excitement to our events. 
We are looking forward to some collaborations late summer and early fall as well including a charcuterie workshop.
Your grand opening was May 1!!! How many classes do you offer a week and where do readers get more information?
We offer two pick your project workshops each week and two-three specialty workshops each month as well, such as benches and porch planters, doormats, mini signs, or parent child workshops.   
A big part of our business is private parties, we have 3-5 each month
Best place for GLAMoms to get more information about Board & Brush?
Our website boardandbrush.com/lansing or Facebook: Board & Brush Lansing, MI
What are a couple of Greater Lansing area businesses you enjoy?  
We enjoy The Brew Cafe on the west side; both Flour Child Bakery & Aggie Mae's in Grand Ledge, Polka Dots Boutique in Old Town.
And of course Sanctuary Spirits! 🙂
Anything else you would like to share with GLAMom's?
Board and Brush has offered this promotion to GLAMom followers: Use code BBLANSING for $10 off your next workshop!
Thanks Rachel!  GLAMom's readers can find our more about Board & Brush via the following outlets:
Preferred contact:  [email protected]

Instagram:  @boardandbrushlansingmi
Facebook:  @boardandbrushlansingmi
Website:  boardandbrush.com/lansing
Photo credit: Adgelynn Photography and Board & Brush
GLAMom's Instagram Reel during Board & Brush visit.
Are you a Greater Lansing area small business owner or know of one for GLAMom's Small Business Saturday feature?  Email us i[email protected] and we will take it from there!

Small Business Saturday
has been sponsored by Dan Riedel of RE/MAX Real Estate Professionals DeWitt