It is Monday!  And Mondays are all about Moms! This week's Meet a Mom is Dr. Elena Alawa!  Dr. Alawa is a busy mom of three and resides in the Greater Lansing area!  
Dr. Alawa is the physician founder for True Health Solutions Clinic – a clinic that specializes in functional medicine for hormone health for both women and men.   She offers a new approach to medicine: empowering you with knowledge to be in control of your health and teach you to make good lifestyle choices which will ultimately re-balance your well-being. 
Dr. Alawa shares ideas for family fun, some mom advice and what her family is looking forward to as summer turns into fall.  True Health Solutions Clinic treats a myriad of conditions!  Take a moment to learn a bit about Dr. Alawa and then visit her website where you can sign up for a free consultation.  
Welcome to Greater Lansing Area Moms Dr. Elena! Please introduce yourself, where are you from and where do you live now? 
Hello, I am Elena Alawa, physician and founder of True Health Solutions Clinic, a private medical practice specializing in functional medicine for women's and men's hormone health. I live in East Lansing and have been involved in the Haslett-Okemos-East Lansing community area since 2003.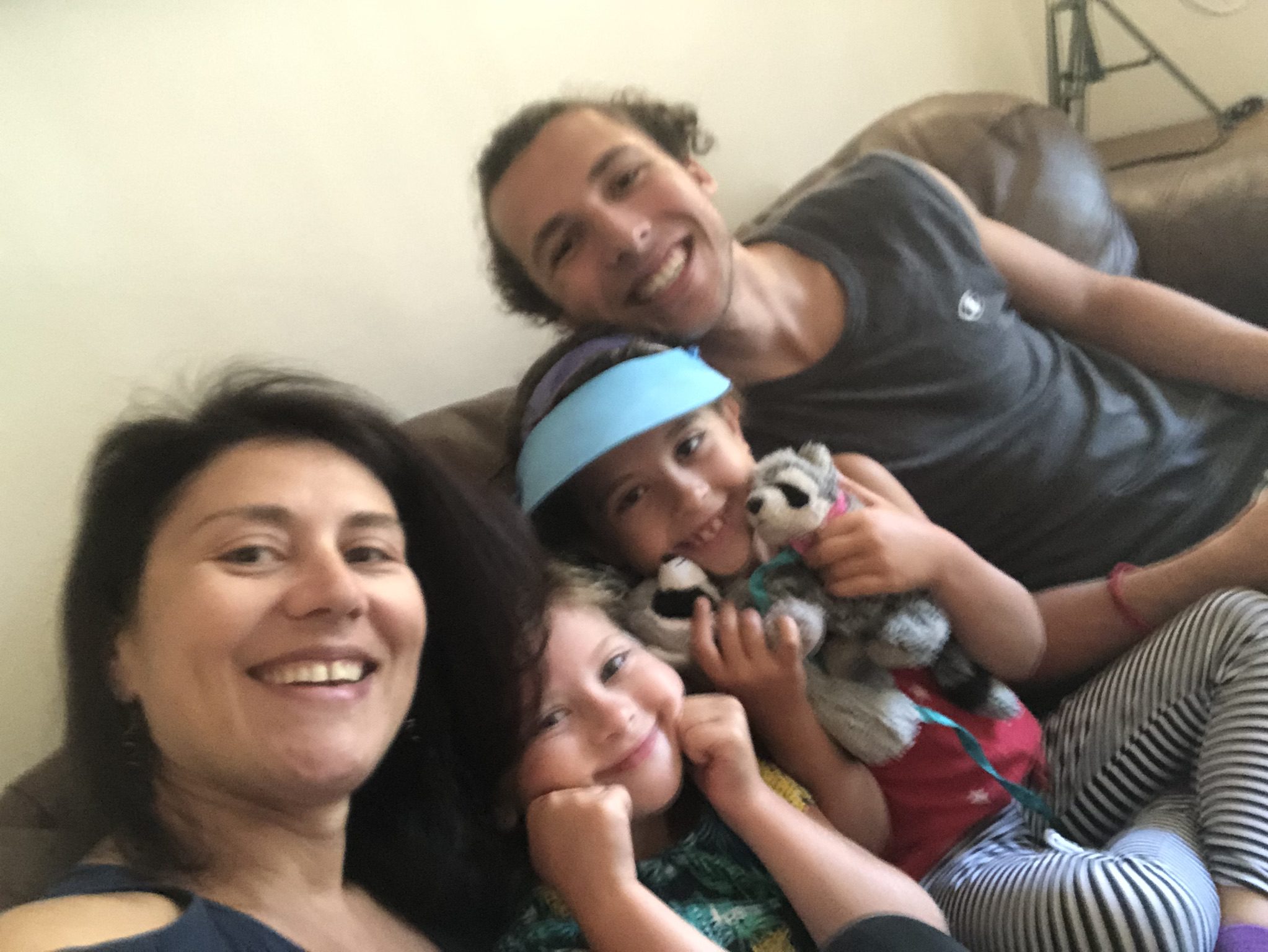 You're a mom! Please tell us about your children! 
I am a mother of three wonderful children, all with different but joyful, assertive and creative personalities. 
Tell us more about the True Health Solutions Clinic! How did you get into this type of medicine? 
I am a Board-certified D.O. internal medicine and Functional Medicine certified physician and I founded True Health Solutions Clinic with this principle in mind, directing care to women and men who are affected by perimenopause, menopause and andropause. I focus on hormone health because hormones are what drive our entire human existence, and because maintaining hormone health is the very preventative medicine that helps people stay healthy and enjoy productive, happy and fulfilling lives. 
I offer holistic and natural treatments to restore hormone balance with bioidentical hormone therapy, nutritional supplements and lifestyle changes. 
What is functional medicine? 
Functional Medicine considers all the possible root-causes of symptoms and disease manifestations in order to apply the best possible treatment directly at what is causing the symptoms, as opposed to band-aid the symptoms with prescription medications that do not treat, alter or eradicate the very root-causes of symptom manifestation. 
Functional and nutritional medicine are the true preventative medicine therapies to complement conventional mainstream medicine and help people heal themselves from within, allowing them to regain their health and well-being. 
We would love to learn more about the types of services you provide.
I provide bioidentical hormone therapy and empower patients with knowledge to understand why and how to improve their lifestyle to help maintain their hormone balance, holistically and naturally. 
I provide evaluation and consultations to help couples figure out the very reasons that contribute to their inability to conceive naturally and help them correct those imbalances that have led to their infertility. 
I provide peptide therapy to help people naturally modulate, repair and rejuvenate their innate body ability to heal itself and promote healthy homeostasis. 
What do you think is one of the best parts about being a mom? 
The ability to positively influence and shape the minds of our children and help them make right decisions that shape the future of their life and well-being. Also sharing their excitement in achieving important milestones in their life. 
Best piece of advice you have received as a mom? 
Enjoy the little troubles when they're little because as they are growing the troubles will be bigger 🙂
Fall is coming! What is your favorite Fall family activity to do in the Greater Lansing area?
Halloween preparations: carving pumpkins, decorating, getting ready for trick or treating, visiting Uncle John's Cider Mill 🍎🍏
What is your favorite restaurant in Greater Lansing? 
What is something  you wish the Greater Lansing area had? 
More authentic ethnic restaurants, and bakeries that provide gluten and sugar free organic baked goods. 
The children's book you most enjoy reading?
The Cat in the Hat series – a fun, educational and my kids enjoy them.
What's your favorite thing to do when you need some "me time"? 
Reading books, gardening, yoga.
Last one – Who is your biggest mentor in your life or in your business?
My dad and my grandma. My dad taught me organization and accountability and I always led my life under his motto "don't leave for tomorrow what you can do today."
My grandma provided a living example and instilled in me the very definition of having caring, loving and nurturing relationships and gave me the appreciation and love for music and dancing. 
Thank you for joining GLAMoms, Dr. Alawa.  If you would like to contact or learn more about Dr. Alawa and additional information about the numerous services she provides, please visit any of the links below or call 517-898-7832